The Bankes Charity Cup Football Competition, based in Dorset, dates back to 1889 and is open to clubs who are affiliated to the Dorset County FA or other County Associations.
We run leagues from Under 15s to Adults and all profits are donated to local charities.
In 2019 we celebrated our 130th Anniversary of the Bankes Charity Cup and we are delighted to announce that £1,400 has been donated to local charities from the 2018/2019 Season
Please note that as from 1 December 2020 our Secretary for the Bankes Cup Competition will be Mike Pomeroy
Mike's contact details are email:mike.pomeroy@specialist-computing.net mobile: 07966 249391
We thank Steve for all his hard work whist acting as our Secretary and are pleased that he is staying on the Committee
The Bankes Cup Committee Rules have been amended to bring substitutes in line with other Competitions to have five from five which are repeated substitutions
| Date/Time | Event | Venue | Comments |
| --- | --- | --- | --- |
| | | | |
We take your privacy very seriously Click Here for our Privacy Notice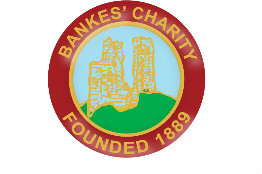 Statement from Bankes Cup Committee - 21 March 2021
It is regret that the Bankes Cup Charity Football Competition Committee have decided the cancel the 2020/2021 competition.
The Covid-19 situation caused us to put the competition on hold to await the relaxation of lockdown. With the announcement that grassroots football could commence from 29th March we were hopeful that we could continue.
With decisions by the Dorset Premier League (DPL) and Dorset Football League (DFL) to not extend the season into June this meant that there were nine possible weeks of football. We are also aware that a number of clubs share with cricket so their home pitches are not available during May.
However, both the DPL and DFL have rightly decided to run end of season cup competitions which means the number of days that our Cup entrants are able to schedule games would be limited.
In the light of the above the difficult decision has been made by our Committee to cancel this year's competition.
However, we are pleased to announce that all entries will be carried forward into the 2021/2022 season with the same format and without additional entry fees which are being carried over from this season.
If your team was a Youth team for this season you will automatically be entered in the above age group. In the case of the current Under 18s we are suggesting that you be entered into the Sunday Junior groups.
This may necessitate a new draw but we will arrange this when we know the number of entrants.
Follow us on Twitter